2020 14H 2CV Spa-Francorchamps
Race 2cv

Date:
jeudi 29 octobre 2020
-
samedi 31 octobre 2020
Lieu: 2020 24H 2CV SPA
| | | |
| --- | --- | --- |
| Conçu en 1921 par Jules de Thier et Henri Langlois Van Ophem, le tracé original de 14,981 km avait en gros la forme d'un triangle reliant Francorchamps, Malmedy et Stavelot et utilisait des routes publiques ouvertes à la circulation en temps normal. Les 24 heures de Spa-Francorchamps y furent organisées pour la première fois en 1924, et le Grand Prix de Belgique dès l'année suivante. | De oorspronkelijke route van 14.981 km werd in 1921 ontworpen door Jules de Thier en Henri Langlois Van Ophem en had ruwweg de vorm van een driehoek die Francorchamps, Malmedy en Stavelot met elkaar verbond en maakte gebruik van de openbare weg die in normale tijden open was voor het verkeer. De 24 uur van Spa-Francorchamps werden daar voor het eerst gehouden in 1924, en de Belgische Grand Prix het jaar daarop. | Designed in 1921 by Jules de Thier and Henri Langlois Van Ophem, the original route of 14,981 km was roughly in the shape of a triangle linking Francorchamps, Malmedy and Stavelot and used public roads open to traffic in normal times. The 24 Hours of Spa-Francorchamps were organised there for the first time in 1924, and the Belgian Grand Prix the following year. |
| Le circuit utilisé actuellement a été modifié à diverses reprises et est dorénavant un circuit permanent de 7 004 mètres de développement. Il s'agit toujours d'un circuit très rapide et vallonné, reprenant une partie de l'ancien tracé, qui présente des caractéristiques appréciées par les plus grands pilotes mondiaux des différentes catégories. Les 2cv roulent dessus depuis prêt de 35 ans que ce soit en descendant le raidillon en passant par le chemin des ambulanciers. | Het circuit dat momenteel in gebruik is, is verschillende keren aangepast en is nu een permanent 7.004-meter ontwikkelingscircuit. Het is nog steeds een zeer snel en heuvelachtig circuit, dat een deel van de oude lay-out inneemt en dat kenmerken vertoont die door de grootste coureurs ter wereld in de verschillende categorieën worden gewaardeerd. De 2cv's rijden er al bijna 35 jaar op, of het nu gaat om het afdalen van de steile heuvel of om het ambulancepad. | The circuit currently in use has been modified several times and is now a permanent 7,004 metre development circuit. It is still a very fast and hilly circuit, taking over a part of the old layout, which presents characteristics appreciated by the world's best riders of the different categories. The 2cv's have been riding on it for nearly 35 years now, both on the descent of the raidillon and on the ambulance path. |
RACE INFO
Price: 3000 €
Race of : 14 h
Track : 7,004 km
DOCUMENTS :
INSCRIPTION COURSE 24H
PILOTE

PILOOT

DRIVER

doit être inscrit et en ordre de payement afin de pouvoir faire part a la course! La somme de 30€ par pilote sera demandé lors du contrôle administratif ou autres endroits décidé et communiqué par l'organisation.
un fois en ordre de cotisation il recevra une carte de membre avec un numéro d'affiliation! Ce numéro servira pour :

l'inscription voiture,
contrôles administratif,
briefing

moet worden geregistreerd en om deel te nemen aan de race! Het bedrag van 30€ per bestuurder zal worden gevraagd tijdens de administratieve controle of andere plaatsen die door de organisatie worden beslist en gecommuniceerd.
Eenmaal in volgorde van betaling ontvangt hij een lidmaatschapskaart met een lidmaatschapsnummer! Dit nummer wordt gebruikt voor :

auto registratie,
administratieve controles,
briefing

must be registered and in order of payment in order to enter the race! The sum of 30€ per driver will be requested at the administrative control or other places decided and communicated by the organisation.
Once in order of payment he will receive a membership card with a membership number! This number will be used for :

car registration,
administrative checks,
briefing
INSCRIPTION PILOTE / PILOOT /DRIVER
TEAM MANAGER

Inscription Voiture

Registratie Auto

Registration Car

Inscrivez vous sur le site en tant que team manager
Vous recevrez un mail de confirmation
Chaque pilote doit être inscrit préblamement
Puis vous pourrez inscrire la voiture dans inscription team : avec les pilotes et le nom du team.
Nous prendrons ces informations pour faire la starting list

Registreer je op de site als teammanager
U ontvangt een bevestigingsmail
Elke piloot moet worden geregistreerd met een voorbeschuldiging.
Vervolgens kunt u de auto in de teamregistratie registreren: met de bestuurders en de naam van het team.
We zullen deze informatie gebruiken om de startlijst te maken.

Register on the site as a team manager
You will receive a confirmation email
Each driver must be registered in advance
Then you will be able to register the car in team registration: with the drivers and the name of the team.
We will take this information to make the starting list.
---
TRACK DAY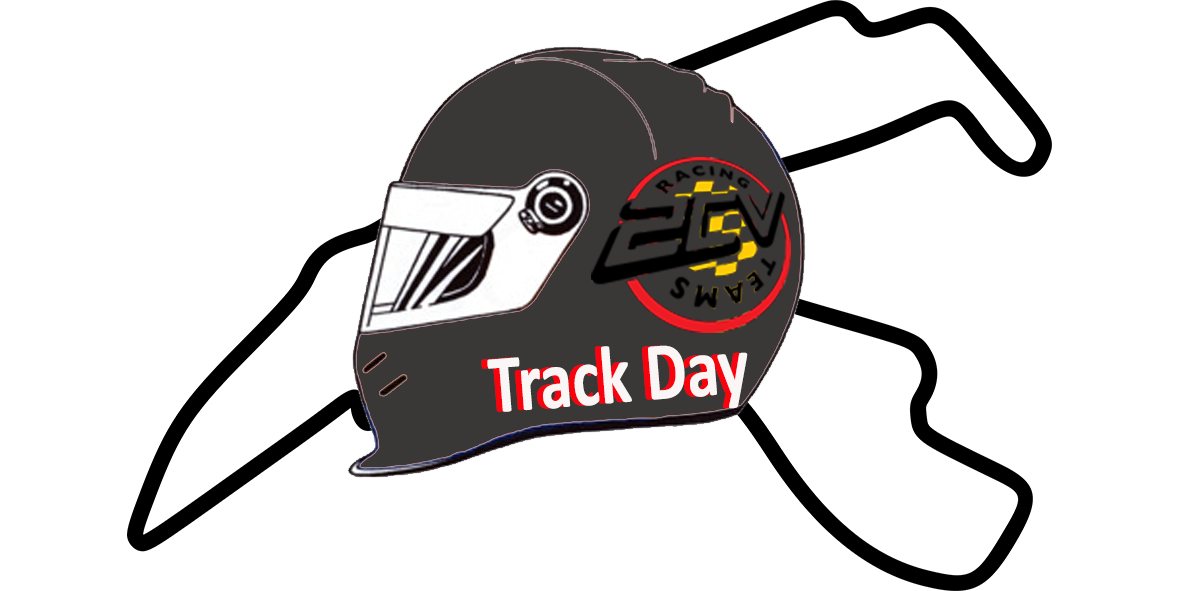 Plus d'information sur la page suivante :
Trackday
PAS DE PARADE CETTE ANNEE NI DE BOURSE
GEEN PARADE EN BEURS DIT JAAR
NO PARADE THIS YEAR OR PURCHASE OF PARTS
CAMPING
Cette année la camping est organisé par le circuit de spa-francorchamps.
| | | | |
| --- | --- | --- | --- |
| | | | |
Email
Cette adresse e-mail est protégée contre les robots spammeurs. Vous devez activer le JavaScript pour la visualiser.
Adresse
Route du Circuit, 55 4970 Francorchamps

Toutes les dates
Du

jeudi 29 octobre 2020

au

samedi 31 octobre 2020